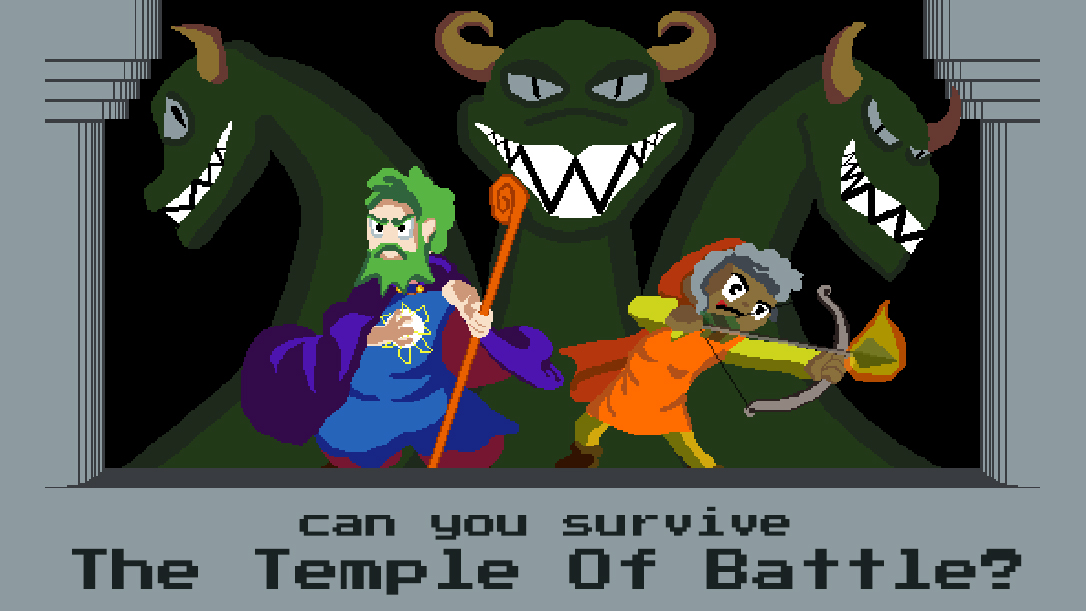 The Temple of Battle
O selo mágico que prendia a terrível Hydra está enfraquecido. Dois heróis precisam enfrentar e derrotar o monstro para salvar o templo sagrado... e o mundo!
The magic seal that held the terrible Hydra is weakened. Two heroes must fight the monster to save the sacred temple... and the world!

2º Lugar da Fliperjam 2018!
2nd Place on Fliperjam 2018!